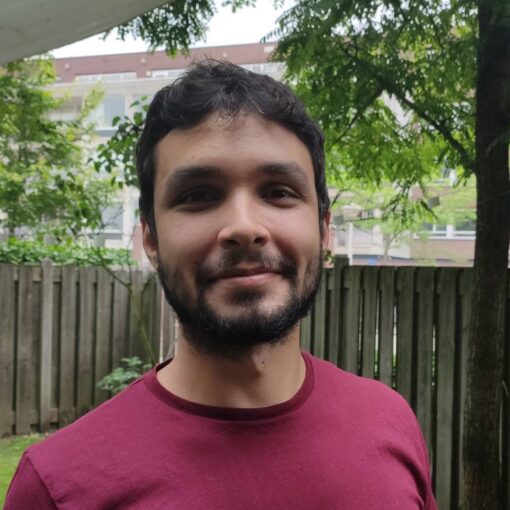 Pedro
Portugal
Software Developer
28 years old
JointheDutch understood my profile as well as my professional 

and personal ambitions and narrowed down the search to what really mattered.
The reason behind  moving to the Netherlands:
My girlfriend and I were looking for a new challenge and somehow this pandemic we are living changed our perspectives a bit on what our future would be. We already had this idea of living and working abroad to experience a new culture and therefore help us grow as individuals and professionals. Presumably, Covid-19 arrived just at the right time, to put that into our priority list again. We chose the Netherlands because we believe it to be a very inclusive country with a lot of different nationalities, but still with a very unique identity and plenty of jobs opportunities for internationals.
JointheDutch: the gateway to the Netherlands
JointheDutch was absolutely vital in this new chapter of our lives as it was the gateway for me to find the perfect job that matched my career goals. JointheDutch pointed me out in the right direction and helped me through the process. As a Software Developer, I have a lot of job offerings, but it's not easy to actually find one that ticks all the boxes. JointheDutch understood my profile as well as my professional and personal ambitions and narrowed down the search to what really mattered. JointheDutch really looked at me as a person, not taking just the work-related things into consideration, but also my personal motivations.
The first weeks working & living in the Netherlands
I am in the Netherlands for only three weeks now, but I can already see all the benefits this move will bring me from a professional level. Starting with a new perspective on the market and on how to do things productively. The work mentality is quite different from the Portuguese one and just that will definitely bring my career to a different level.
I am also glad that the company I end up working for, has me in a role that will boost my technical skills which is exactly what I need and what I was looking for. My first weeks at my new employer in the Netherlands have been really good. The team is young and very supportive. The onboarding was really smooth and I started adding value in no time. They always involved me in the decisions despite being a new member. I still don't know them in person because of telework, I think that is the worst part because I would like to have a team environment where everyone is close by. Anyway, this is something that will be solved as soon as the Covid-19 situation improves.
From a personal point of view, everything is 
also 
going very 
smoothly. I am lucky because I already have some friends
living here and they helped me a lot. The hardest part is that I moved alone and my girlfriend would join me in a few months. So in terms of people, I left a lot behind: my family, my girlfriend, and most of my friends in Portugal. However, this is of course part of the adventure and I look forward to making new friends here!
Portugal vs. The Netherlands
I don't know if I would have had the chance to find the same kind of opportunity in my home country. There are a lot of job opportunities in Portugal as well, but staying there I would have missed the experience of living and working abroad. In general, I feel like making a big step in my career where I will be able to find new ways of working and improve my tech stack. Also from a personal perspective, I believe that moving abroad is the perfect opportunity to get to know yourself and to improve the ability to understand your culture and the culture of the country you moved into.
I would encourage everyone to take this step into their career.
It has truly changed the way I see things.
Not only on a professional level but certainly on a personal level as well.
So there's only one more thing left to say:
JOIN THE DUTCH !