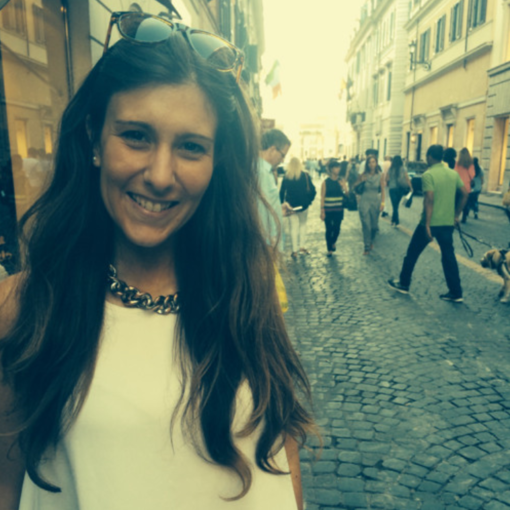 Andreia
Portugal
Business Transformation & Excellence - Project Lead
32 years old
People and companies here respect and defend the work-life balance,
which improves tremendously your private life
Why did you move to the Netherlands?
In November 2012, I decided to leave my country mainly due to the economic crisis which we were facing in Portugal. Back then, I could start my career in my country, however, the career development and path would not be promising, which led me to decide that I would like to start my career abroad. I finally choose the Netherlands because it's an economically stable country, where even the main language being Dutch, most people can speak English, and there are several international companies where the official language is English.
Now after seven years here, my life is now in this country and I am very enthusiast about the benefits of living in this country. I'm currently married to a Portuguese husband who joined this country some months after me, and we are planning to stay for an indefinite time and build our family here.
In your opinion what are the main positive points from working and living in the NL?
The step that I made in my career moving to the Netherlands should be the first one. From a career perspective, I am now in a position that would be very difficult to have in Portugal. In this country, companies see the potential of people and invest in them. Giving my example, I have a Master in Material Science Engineering and I have worked three years on that field; however, I'm currently working on a business-related function. This shift would not have been that easy in Portugal as it was here since, in the Netherlands, companies believe in the potential of their employees and sometimes take the risk in investing in them.
People and companies here respect and defend the work/life balance, which improves tremendously your private life. There are big respect and appreciation to the employees.
Being a highly educated person enabled me to easily find a good job, with great working and salary conditions and with a defined and fast-growing path.
Also from a professional perspective, all the companies that I have been lucky to work with on the past seven years in this country, highly invested on my personal development, supporting me with several pieces of training & workshops.
From a personal perspective, the fact of moving alone to a different country and learn a new culture is a great way to evolve personally.
My current lifestyle: great work/life balance and an employer that cares about my happiness and growth at work.
And the main negative points?
Shortly after I moved, I could have replied that main negative point could be the cultural difference between Portugal and the Netherlands  (e.g. Dutch culture can be very direct, not caring about hierarchy levels, which is different in Portugal). However, after living and working in this country for seven years, my perspective changed, and these negative points now became positives. Of course, I still seeing some cultural differences which will always be present, but don't highly affect my life. In general, this country is a great place to live, could only be better if the sun would shine every day.
Regarding my personal development, I cannot identify negative points. In my view, people can learn from good but also bad experiences, and learning and experiences can only bring benefits to our personal development.