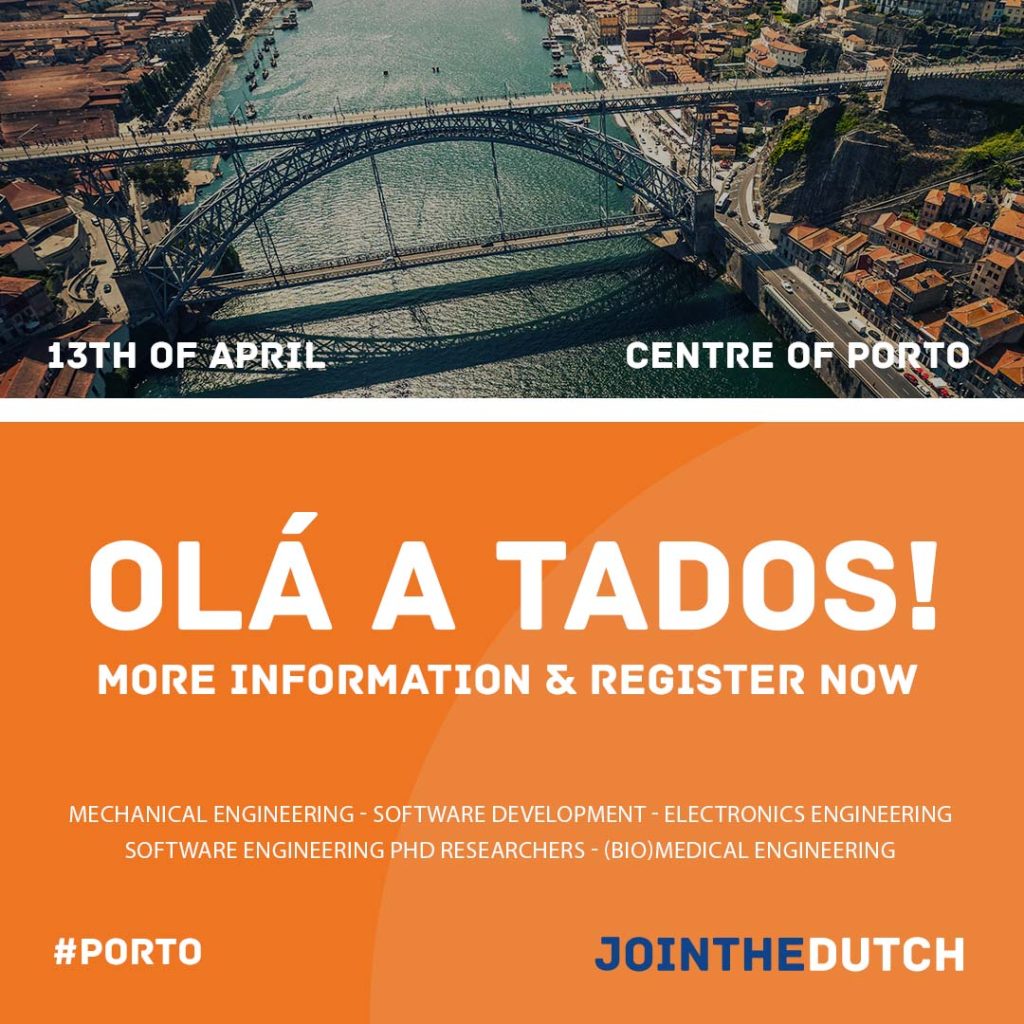 We, Join the Dutch, want to meet you! Our team of professionals is in Porto to give you more information about working and living in the Netherlands. We would love to get to know you and you get to know us!
Meet in the centre of porto.
We want to meet you somewhere central in Porto. Location will be sent later on.
Who is join the dutch.
We will introduce ourselfs and our company and tell you what we do and how we can help.
Why work in the netherlands.
We will show and tell all of the benefits of working and living in the Netherlands.
Let's meet and chat.
Afterwards we will take time to answer your questions and just have a nice talk.
Do you recognize yourself in:
Mechanical Engineering
Mechanical Engineer, Design Engineer, Marine Engineer, Project Engineer
Software Development
Back-End Developer, Front-End Developer, Test Automation Engineer, Full-Stack
Electronics Engineering
Electronics Engineer, Embedded Engineer, firmware Engineer, Mechatronics
Software Engineering
PLC Engineer, Software Engineer, Robotics Engineer, Commissioning Engineer
PHD Researchers
Optical Sensor Researcher, Vision specialist,
(Bio)medical Engineering
Biomedical Engineer, B(data Scientist)
We are looking for all kind of candidates. If your profile doesn't match the profiles, don't worry… We still want to meet you. You can register by clicking following link and fill in the form: https://bit.ly/3KQiiym