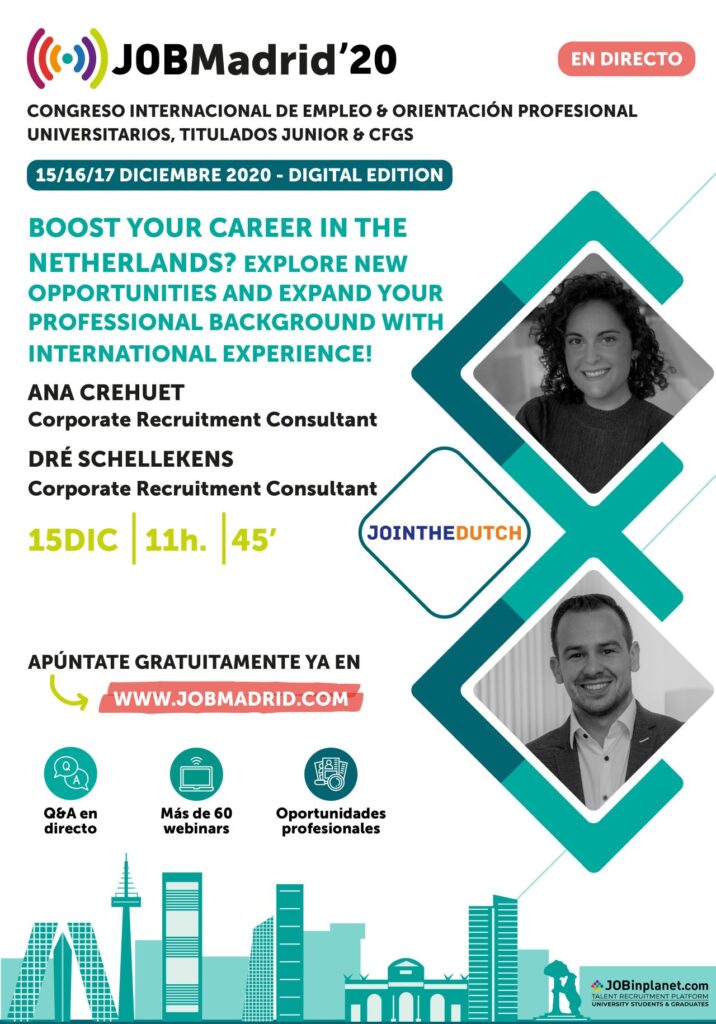 During this Digital Event, we connected with many talented job hunters who are considering to do their career move to the Netherlands!
During the presentation, we touched many different aspects of working & living as an expat in The Netherlands, and how JointheDutch can help them in making this a successful move!
Curious to know more about our services or looking forward to applying in one of our career opportunities?
Send us an email at boostyourcareer @ jointhedutch . com and let's get in touch!