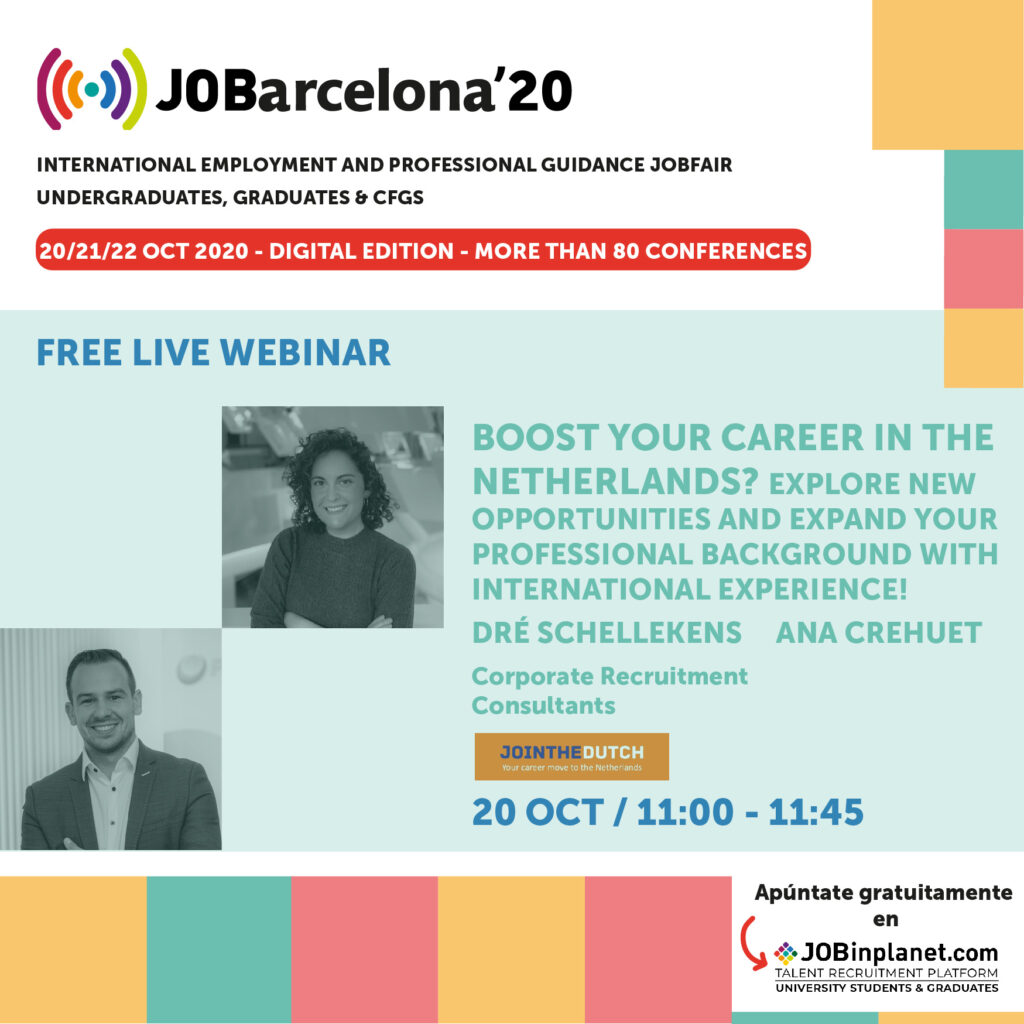 During the Digital Career Event #JOBarcelona in collaboration with Jobinplanet,
our Ana and Dré talked about #JointheDutch, the challenges and benefits of #workingabroad and our #careeropportunities!
But also, they shared some fun facts about #theDutch and how some #expats experience living in the Netherlands!
Thanks to all the participants for joining us and for their numerous and good questions!
If you want to know more, check our website for more events or write to boostyourcareer @ jointhedutch.com ⠀⠀
⠀⠀