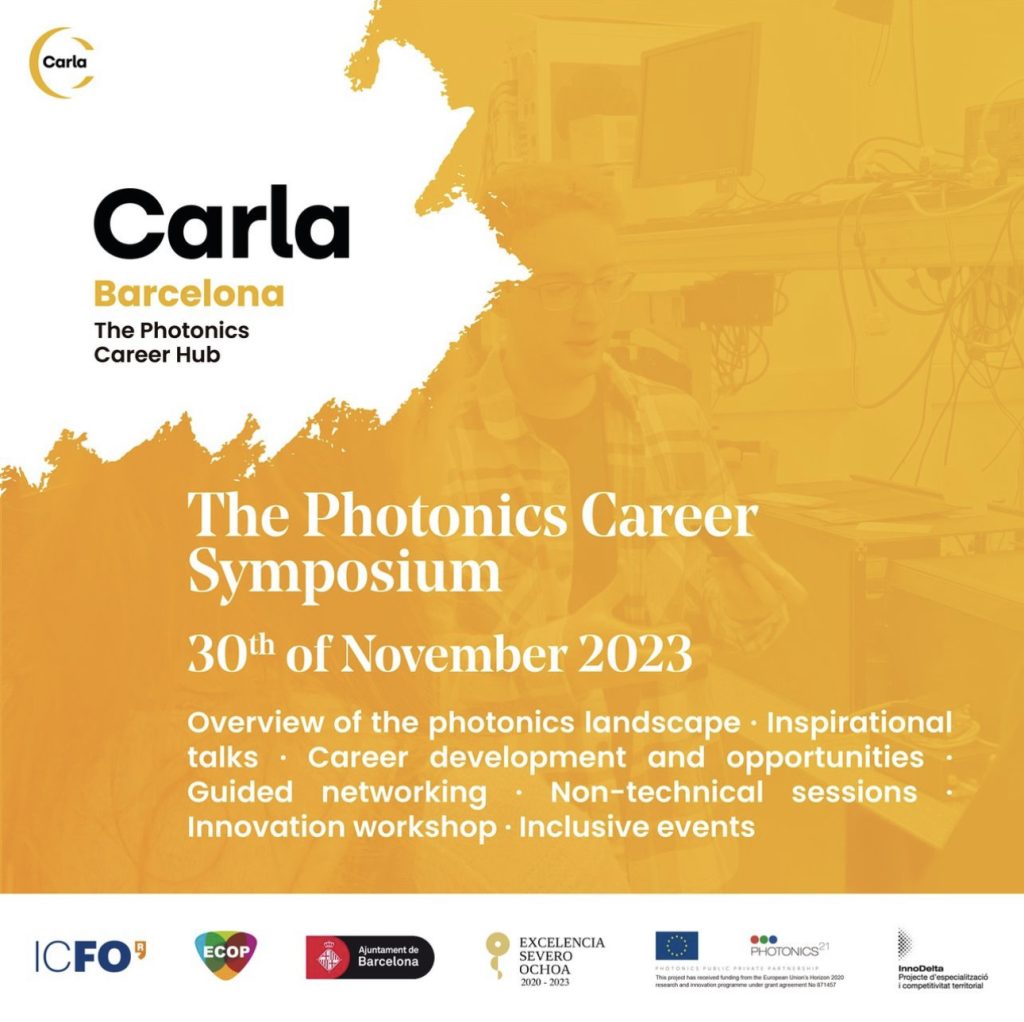 The CARLA camp aims to give an overview of the photonics landscape and the vast career opportunities in photonics to university students and early-stage researchers (master, PhD, postdoc) from all STEM studies.
Stay tuned for the upcoming inspiring talks, networking and a training session! From JointheDutch, our hosts 'Frank Wolfs' & 'Ben Wienk', will provide valuable tips on interview preparation, help you identify your strengths, and guide you in exploring diverse opportunities in academia, industry, or beyond. The workshop is titled 'Navigating Your Career Path in Photonics: Insights on Interview Preparation and Personality Profiling'.
➡️ Register via: https://lnkd.in/dJ4569K5
🗓When: Thursday, 30th of November, 2023.
📍 Where: ICFO, Castelldefels, Barcelona.
🙋🏼Format: Hybrid.
🇬🇧Language: English.
Registrations are open until the 17th of November for the in person participation and 29th of November for the online participation.
This event, including the training, snacks and food, is free of charge.