Job Category: Research & Development
Location: Eindhoven
Education Level: PhD
Contract: Permanent
Work experience: 4 – 10 years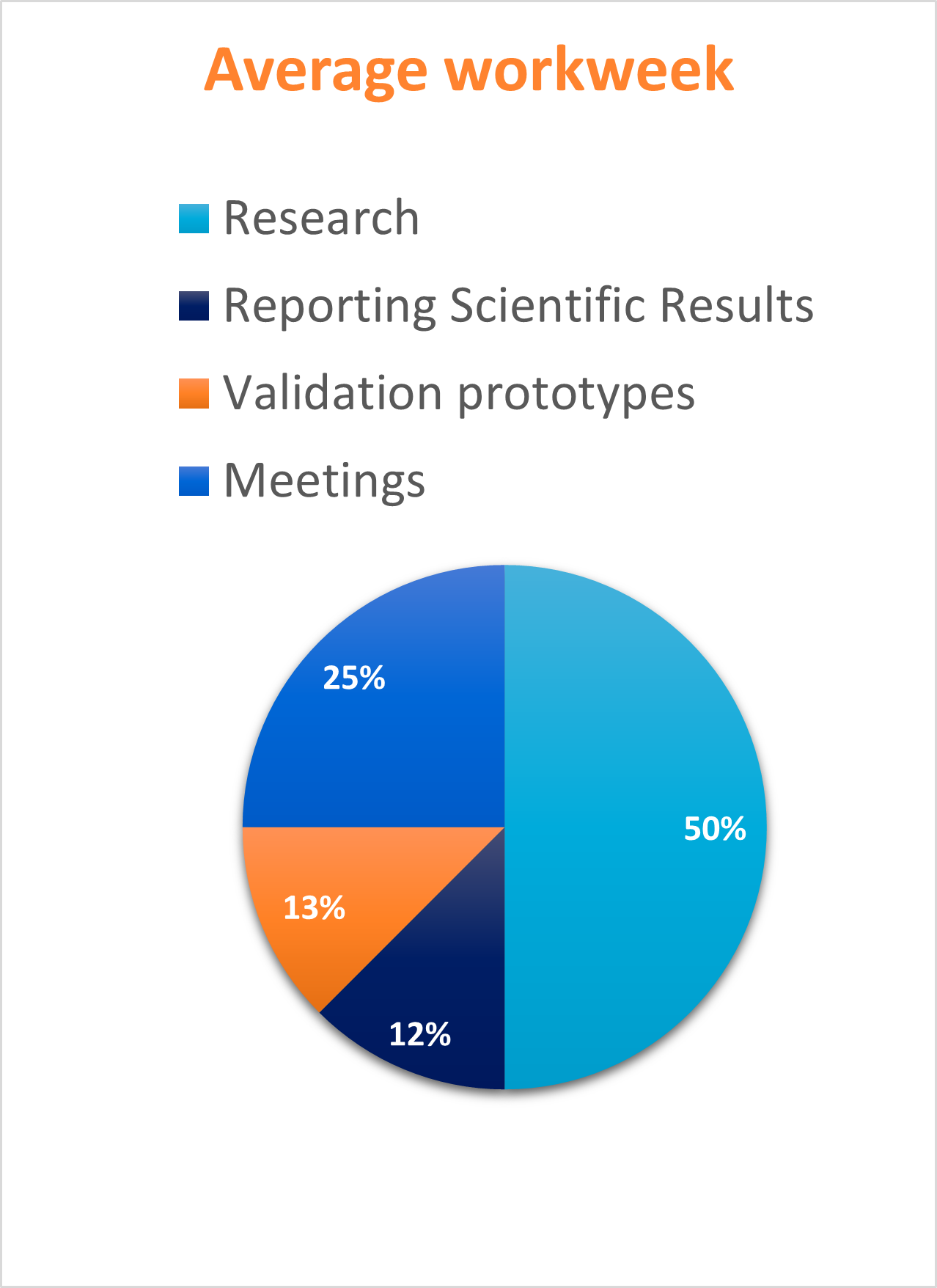 Ready for a new journey?
Do you like to perform research on chemical sensor technologies and their application in various real-life use-cases? As a Sensor Researcher, your focus will be on the research, development, characterization and deployment of new sensor technologies that are disruptive, either in size, power consumption or selectivity. Early deployments for several use cases will test the sensors against real-life requirements at an early stage and as such speed-up the sensor development time.
What's on your schedule
Identify the appropriate technologies and material selections that lead to new sensors applications.
Perform research on new sensor concepts, from literature study to early Proof-of-Concept towards hands-on prototyping.
Design of experiments and characterization of chemical sensor prototypes (Proof of Functionality and Proof of concept).
Report the scientific results internally, externally and towards customers and partners in funded projects.
Validate prototypes in real-life, outside the lab environment in the field and customer location under various circumstances.
Maintain a comprehensive understanding of technologies and products in the area of sensors applications, benchmarking of new sensor development.
Provide input for new research topics.
Checklist
PhD degree in Chemical Engineering, Materials Science, Chemistry or Physics.
More than 3 years on performing state of the art research in material chemistry.
Experience in the transfer of new material composition and processes demonstrated at lab-scale to pilot-scale for production trials and performance verification.
Deep electrochemical theoretical knowledge and master electrochemical techniques.
Knowledge of statistical tools and methods for analyzing results.
Experience in executing and leading technical projects.
Proven can-do attitude, which means taking the initiative, pro-actively thinking, a flexible attitude and problem solving on a daily base.
Excellent communication skills in English (written and spoken).
What's there for you
Healthy work-life balance.
Competitive salary.
100% employer-paid pension plan.
Flexible working hours.
Training opportunities.
International environment at the forefront of technology.
Good to know
This organization is one of the best world-leading research and innovation institutes in nanoelectronics and digital technologies that bridges the gap between academia and industry. Working in collaboration with renowned and globally respected research institutes and universities, our client creates groundbreaking innovation in application domains such as healthcare, smart cities and mobility, logistics and manufacturing and energy. As a trusted partner for other companies, start-ups and universities, this institute brings together close to 4.000 employees from over 97 nationalities and their offices are distributed in different countries across the globe.
Does this sound like the opportunity you've been waiting for? Apply here below! We would like to receive a resume as well as a motivation letter. An assessment could be part of the selection procedure.
In case you have any additional questions, please feel free to contact Ana Crehuet via email: boostyourcareer@jointhedutch.com