Job Category: Information Technology
Location: The Netherlands, mainly Randstad
Education Level: Master
Contract: Permanent
Work experience: 1 – 3 years or 4 – 10 years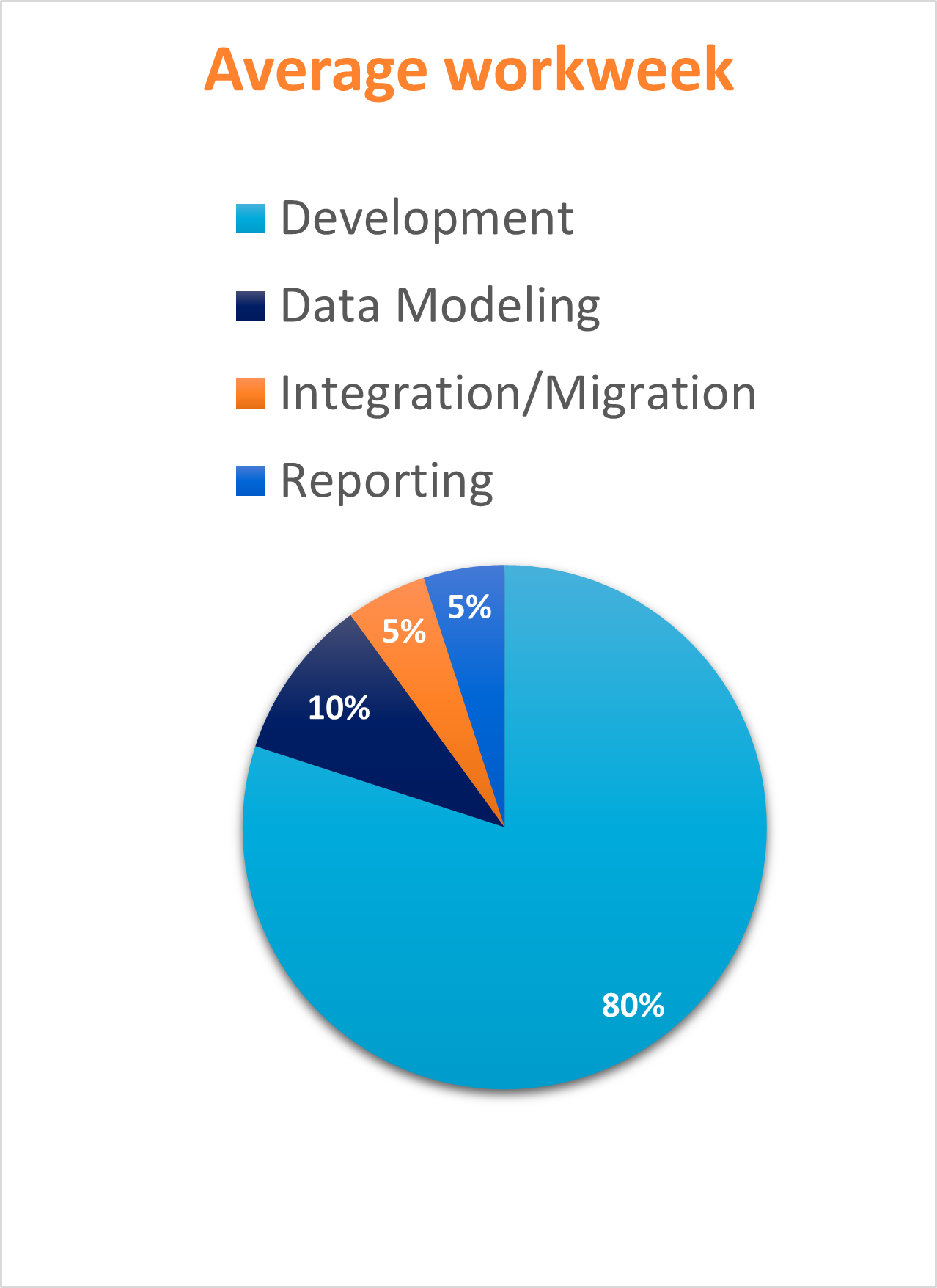 Ready for a new journey?
As a BI developer at our organization, you are part of a very highly trained and qualified team and those are statements of our customers, not even our own. That's why we are also offered the most complex and challenging projects to sink our teeth into. The locations are mainly in the Randstad, so it is useful if you live there yourself.
What's on your schedule
You are someone who has mastered and understood Business Intelligence from A to Z for over 3 to 5 years. Thanks to your strong backend development skills, you can build a DWH, run ETL, don't turn your hand to reporting and building dashboards. With your expertise from the entire Microsoft BI Stack including Azure, you are distinctive as a BI specialist.
Of course you breathe SQL (engines), you control SSAS and Power BI and/or variants and have experience with DevOps teams and Agile/SCRUM working in a financial, public or corporate complex environment. This allows us to use you in challenging and very beautiful projects with our clients, in which you can take the leading position in a team just like your colleagues. Of course we help you to achieve it. As a consultant you are and of course stay informed of all trends and developments. We facilitate this, of course, but also like to lean on your expertise added to our team.
Checklist
Completed Bachelor or Master training such as Technical Business Administration/Computer Science/Econometrics or Mathematics
3 to 5 years of work experience as a BI/ETL- Developer or DWH specialist in complex environments
3 to 5 years of work experience with data modeling methods (such as Data Vault)
Knowledge of Microsoft, SQL server, Power BI and Informatica Powercenter
Knowledge of migrations to and working with Cloud (Azure/AWS).
Experience in the public or financial domain and/or corporate environments in the Randstad.
Excellent knowledge English, where additional languages are a plus.
Personal attributes you have:
Independence
Analytical power
Pragmatic attitude
Clear Communication style with power to persuade
Stress-resistant
Switching between business and IT, Networking makes sense to you
What's there for you
That's very simple. What our customer is offering you is primarily a permanent contract in addition to challenging assignments in complex subject matters and organizations. As a consultant, you can eat your heart out on exciting projects and opportunities. Furthermore, you have a lot of freedom and influence in deciding on your working conditions:
How much free time do you want?
What kind of work do you want to do?
How far do you want to travel to your workplace?
How and by what means do you want to travel to your workplace?
That's all negotiable! To a certain extend of course.
Our customer will also make you a better than average offer for financial compensation, based on your experience and expertise. Of course including a good mobility budget, a pension provision, a good laptop, SIM card allowance and so on. But that goes without saying.
Does this sound like the opportunity you've been waiting for? Apply here below! We would like to receive a resume as well as a motivation letter. An assessment could be part of the selection procedure.
In case you have any additional questions, please feel free to contact Frank Wolfs via email: frank@jointhedutch.com