Job category: Engineering
Location: Arnhem
Education Level: Master or PhD
Contract: Permanent
Work experience: 1 – 3 years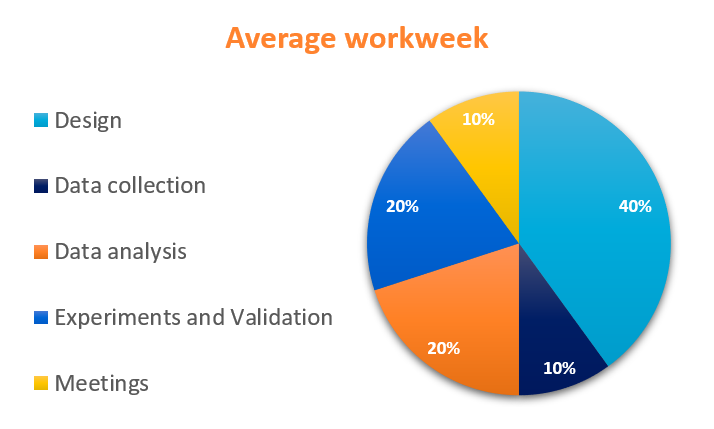 Ready for a new journey?
Are you the Data Wizard who dreams of creating applicable solutions for protecting our globe? Is in your plans to develop sustainable technology and build a better future for the planet and humanity?
By joining us, you will be responsible for translating data analytics into a machine learning pipeline to extract new parameters and markers for health and environmental conditions. As a Data Scientist, you will work on huge data sets that are gathered by renowned research institutes and universities. You will be part of a world-class multidisciplinary team working on completely new solutions for programs related to nutrition, health and agriculture.
What's on your schedule
Design and deploy a data flow architecture and a machine learning pipeline.
Translate data analytics and machine learning techniques into algorithms and solutions.
Collect, organize and structure data of existing datasets.
Leading the interaction with customers and stakeholders to define the parameters of interest for selected application domains.
Generate insights and develop data-driven models from multi-sensor data streams.
Analyze large physiological data sets to find meaningful personalized health parameters.
Validate algorithms and results in real-life.
Checklist
Master's degree or PhD in Electrical Engineering, Computer Science, Applied Mathematics or Physics.
Hands-on experience in the field of machine learning and biomedical signal processing algorithms.
Knowledge of neural network and deep learning research.
Working knowledge of Python, MATLAB, C, Java and Cloud computing
Experience in defining experimental protocols, setting up and running experiments.
Effective communication in written and spoken English.
Hands-on, proactive and solving problems attitude.
Knowledge of physiology and human data (genetics, wearables) is a plus.
What's there for you
Healthy work-life balance.
Competitive salary.
100% employer-paid pension plan.
Flexible working hours.
Training opportunities.
International environment at the forefront of technology.
Good to know
The company is a research and innovation center that provides value to local, national and international stakeholders. Working in collaboration with renowned and globally respected research institutes and universities, this company researches and develops digital technology innovations in food, agriculture and health to create a healthier future. By working together with the industry, using and bringing together great ideas, innovations and digital technologies from different disciplines, they bring new technologies to the market that will have an impact on tomorrow's society.
Does this sound like the opportunity you've been waiting for? Apply here below! We would like to receive a resume as well as a motivation letter. An assessment could be part of the selection procedure.
In case you have any additional questions, please feel free to contact Ana Crehuet via email: ana @ jointhedutch.com